Evidence:
This is the reality of the matter right here when it comes down to the daggle and how she deals with the blue pilled, single mother raised, limp biscuit simp, finessing these shine bucket, black female worshipping mullet heads while at the same time getting dicked down by Slim Sauce, Roof Top Trey, Chunky Bruh, Spoony and Cheezy Grillz.
You see the contrasts here, the simp has his own car whereas Field Mouse doesn't, the simps spends his hard earned money treating this ungrateful weave and fake eyelash wearing, butt implant utilising black wench, yet it's the likes of 12 Gauge Mike who gets to drop the panties when night falls.
The simp got straight fleeced, the thing about it is this is an accurate reflection of real life, these black sirens use simps as financial instruments while at the same time opening their legs FOR FREE and in most cases getting impregnated by black males certain failed swirlers would label as "dusties".
There isn't really much else to say, this is how the overwhelming majority of black females operate and on top of this they'll openly brag about having no shame in their game too.
This is one of many reasons why the mere suggestion of the so called educated lame "horse trading, negotiating and reconciling" with these black women is an absolutely ridiculous one and completely absurd on its face.
What, form a confederacy with one of these weave wearing weasels already knowing that she's only with you to syphon off your assets funnelling them back to Cheddar Boy in the projects and at the same time wasting copious amounts of money on wigs/weave, fake eye lashes, fake nails and pounds of makeup, really?
It goes without saying, pay no attention to ANY black men trying to encourage, guilt or even shame you into giving black women a chance, for Pete's sake, they refer to the best and the brightest of black male society as "lames", how much more disrespectful can you get than that?
Leave the black male simp to continue pining after these black females to his own peril, when he gets bitten(which will happen at some point), he'll only have himself to blame. Leave black women to deal with the dust busting Negroes they so love choosing and busting it wide open for.
Don't be a clown, don't be like the dude above trying to impress women who simply aren't interested in you past your wallet, black men with sense and intelligence, instead go where you will be loved and appreciated, NOT barely tolerated. #SYSBMPUBLICSERVICEANNOUNCEMENT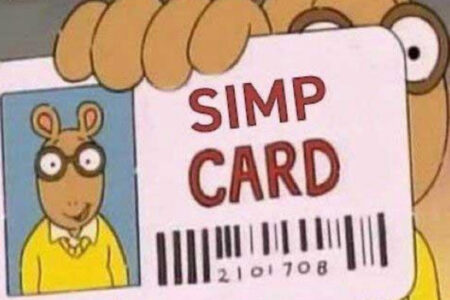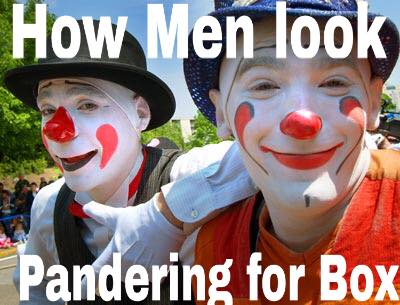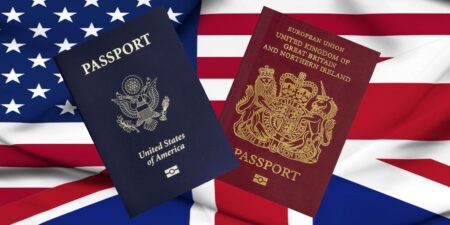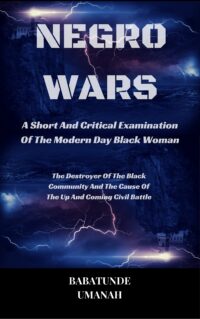 The Deprogramming And Decontamination Process Continues
Stop The Simping, It's A Complete Waste Of Time And An Embarrassment
Most High Bless