The phrase of the day is day light robbery, this is exactly what happens when you fail to protect your intellectual property and everything you've built up over the years, unknown usurpers will roll in and take full advantage of your shortfall:
https://www.ktvn.com/story/44380928/dr-spencer-holman-to-launch-the-black-manosphere-magazine-special-annual-edition-2021-core-glossary-and-report-card
Yep, an unknown dude who goes by the name of Dr Spencer Holman has now trademarked the term "The Black Manosphere" and also has a magazine to go alongside the fresh jacking. The original founders of Black Manosphere 2.0 have been outright robbed and to be honest it was their own fault. What's worst is a black female is one of the primary co-conspirators behind the heist, a YouTuber who goes by the name of Kendra D aka The Crimson Cure.
When you look at Holman's team it's full of black women, therefore over time any critiques of the black witch carried under the Black Manosphere banner will be flagged down and removed. What's even more troubling to me is despite her behind the scenes stabbing in the back of Black Manospherian members, some black men out here are still saying that Kendra D is cool, how the heck does that work?
Oshay and Obsidian have been asleep at the wheel for the longest, claiming to be business men yet failing miserably to protect their very own creation from outside attacks and usurpation. Oshay was too busy tricking, beefing, false flagging and doxxing other folks while Obsidian focused too much on coattailing Kevin Samuels believing that Samuels was going to bring him into the promised land flowing with milk and honey.
Watch this space, over time "the new king" of the Black Manosphere Spencer Holman is going to clean house, being a church beast pastor you already know what direction he'll be taking the Manosphere in. Like I said before, critiquing dysfunctional black female behaviour will be a no no, any videos doing so will be flagged down by him and his black female crew eventually leading to channels associated with the Black Manosphere being shut down.
Remember, Obsidian was one of the culprits who attempted to take over SYSBM on the slick, however we already saw and knew what he was trying to do, called it out and nipped any dodgy moves he would've made in the bud way before execution. We at the SYSBM round table on the other hand are straight, all our paperwork and documents are in check and in order, we have all of our ducks in a row over here.
MBDX is the outright owner of SYSBM, he has the trademark to SYSBM, thus NO unknown outsiders can roll in and take over anything over here, NONE. As much as many have attempted to mock MBD over the years, at least he was smart enough to protect his assets. Unfortunately, some folks in other places need better advisors.
Now you see why SYSBM advises black men to move with extreme caution when it comes down to dealing with black women under any capacity outside of dating(preferably not to deal with them at all if possible) and most certainly to choose stargates of other ethnicities when it comes to dating and mating period.
What are we saving ourselves from, being stabbed in the back by a black female for starters which is what they're known for. The Black Manosphere brought black women into the fold and now has ultimately paid the price for making such a stupid decision.
You don't set up a space for black men but then later on invite in the very women who caused you to set up the space to begin with. Like I've stated before, most black men are useless and cannot make any decisions without needing that black female approval and involvement.
This is what you get when you attempt to cater towards straggs, ran through, rinsed out, used up babymothers and low quality black females in general bringing them in through the front door. Yep, Dr Spencer Holman is now the KING of the Black Manosphere, Oshay and Obsidian are shortly to be evicted from the house they've built up, the Black Manosphere has been co-opted, smh.
Rest assured, if MBD had failed to trademark his brand, somebody would've ran the same underhanded move on SYSBM as well. One thing is for sure, they'll be NO CENSORSHIP of demonstrating black female dysfunction and skullduggery at Slaying Evil, it is business as usual over here.
Finally, the number one reason why SYSBM is still going strong is because NO WOMEN ARE INVOLVED IN THE DAY TO DAY RUNNINGS OF THE LIFESTYLE, we don't bring women in with the hopes of diving into some contaminated snatch, we've got integrity and high standards over here and those will always remain. Another Open Mic Wednesday is here, you've got the floor gents, roll that dice. #SYSBM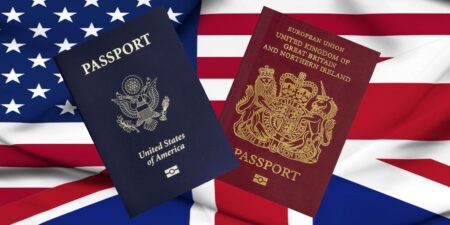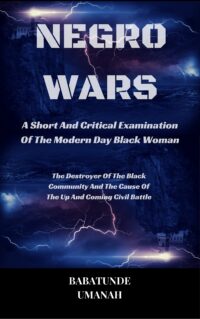 The Deprogramming And Decontamination Process Continues
Stay Individual(In Your Mind)
Most High Bless