Evidence:
Yep, this is the primary occupation of the modern day black female right here, ensure that black boys turn out soft, jinxed and derailed from early on in life so they won't pose a threat to the faux leadership position she has been given over black society by her white lord and saviour General Blizzard.
If those boys turn into homosexuals, the black witch will be happy as a clam. This is really the ultimate objective for the black woman who has boys, strip away their masculinity and manhood to the point where they'll be more receptive to fruitism and the sodomite lifestyle. The black woman just like the white man is trying her utmost to make the black man the new face of homosexuality.
As far as Major Frost and his black female flunky are concerned, the wiring for leadership in young black boys must be removed, sabotaged or shorted out at all costs and black women have been only too happy to take onboard that role. This is why I have to laugh whenever black women talk about black men not wanting to lead, no witch, you don't want to be lead because you're quite comfortable lording over the swamp you call the black community.
Beside, any leadership skills and qualities that were in black boys, you've made sure to destroy as per your contractual obligation towards the State. Black women love emasculating young black boys and black men, this is why I have to look at Dr Umar Gerbilface Johnson with a side eye whenever he talks about black boys and black men being effeminised but conveniently omits the fact that black women are the main seed planters and primers of that condition.
Another negative aspect of this current epidemic of effeminate black men is you're now faced with a group of emotional loose cannons who when in primal mode cannot think using logic, reason, common sense, rationale and wisdom. I cannot tell you have many times I've been out and about minding my own business only to get the evil stare from Slim Sauce from across the street for nothing.
When I was younger during my college days things were really bad, you'd constantly get stared down by hoards of emotional black male goons who always sat at the back of the bus on the top deck. Even now you still have to wonder what these guys are on, are they eating sewage sludge because the serious lack of intelligence displayed by these dudes is a cause for concern.
This is why I have no hesitation in throwing into the fire the misused word "bashing" especially when it comes to black women, how is pointing out their dysfunctional behaviour and making known your objections "bashing"? You cannot "bash" an individual if you're stating the truth about them.
Another short one for the archive gents, note how these single black mothers raise boys but then in the same breath they want to talk about how black men can be so emotional, smh. Black women are beyond delusional, they always expect to get out of their children that which they never bothered putting in to begin with.
I'm reminded of the African proverb that David Carroll used to refer to a lot back in the day, "a nation can rise no higher than its women and their moral position, as she goes, so goes the race" or something to that effect.
Reason 593,902,993 not to deal with modern day black women, the culture they pass down to their children is toxic and only fit for the scrapheap. Assuming some of you may desire to have children in the future, if you don't want your sons twerking and shaking their behinds like women as well as being disrespectful and highly emotional then get yourself a quality non black female of classic/traditional standing. #SYSBM #QUALITYCULTUREMATTERS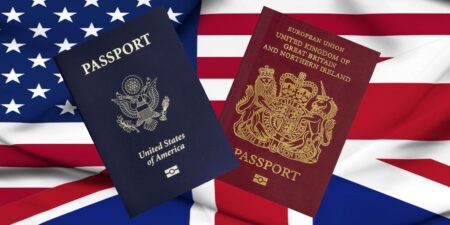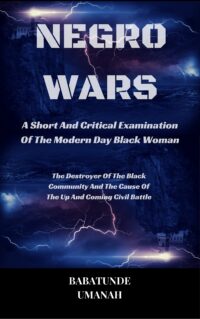 The Deprogramming And Decontamination Process Continues
Quality Cultures Matter Just Like Choosing Quality Stargates
Most High Bless