Evidence: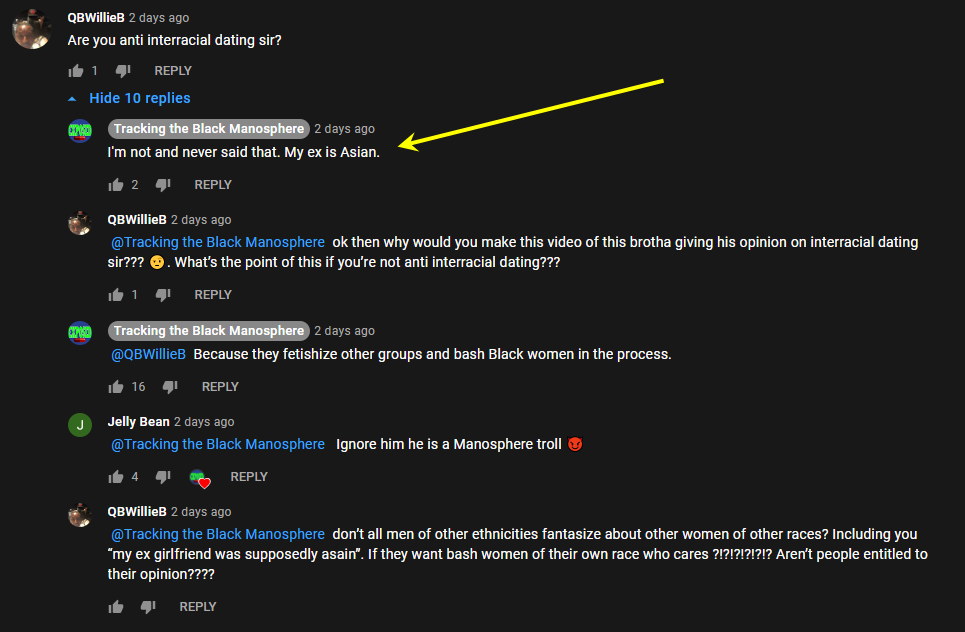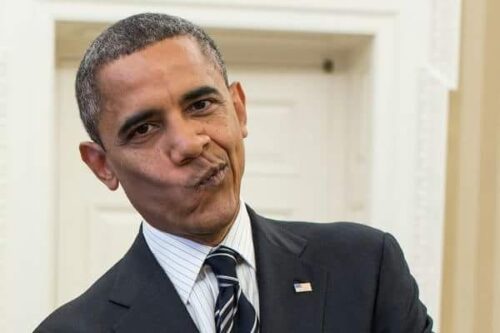 Shout out to King Sigma for alerting me to this hypocrisy. Just for this article and only for this article we'll assume that Fountain Top's ex is a woman, again, the reason why many SYSBM practitioners have labelled the fake academic as sexually suspect is because of his obsession with other black men and where they're choosing to place their family jewels.
A Freudian slip on your part eh Fountain? So your ex(again, assuming it's a woman) is Asian yet here you are rolling full steam ahead relentlessly batting in the corner of the angry and bitter black sisterhood of failure disparaging SYSBM brothers for choosing to deal with non black women who on the whole despite their various shortcomings are easier to get along with and are far more feminine and cooperative, really bruh?
See, these pro black female/black women first clerics given enough time will always show their true colours or eventually be caught with their pants down around their ankles, here is yet another situation where a black guy who claims to be standing in the corner of the modern day black female has been caught dipping his feet in interracial waters.
Let's just come at this from the homosexual point of view for a moment, if Fountain's Asian ex is a man, he's still a hypocrite simply because his core audience consists heavily of low brow pro black men who still deal with black women. Pretending to be in the corner of pro black men on the one hand, yet he himself won't deal with a black man for the same reasons he won't deal with a black woman.
As we've stated from the beginning, the anti SYSBM pundit Aaron Fountain is simply after clout, money and recognition, he's hoping that one of these mainstream media news outlets will pick him up and give him the break he's so longing for, of course in that particular sector, disparaging heterosexual free thinking black men is always the order of the day as they themselves view us as expendable cannon-fodder and have done so for the longest.
And so dick police officer Fountain Top in the hopes of monetising his gynocentric, misandrist rhetoric has chosen to go after the red pill philosophy and heterosexual black men, in particular those from the SYSBM squadron claiming that we're "a fringe group" who supposedly fetishise other ethnicities of women while at the same time "bashing black women".
The term "bashing black women" at this point is well overused and practically redundant, we know that black women created it specifically in their attempts to play the victim whenever they're confronted with evidence concerning their dysfunctional, degenerate and reprobate behaviour.
This technique isn't anything new, Jewish people as well as homosexuals/lesbians/trannies have been using these same cunning sleight of hand manoeuvres for over half a century and have made substantial ground with them. Constructive criticism and raising legitimate concerns regarding the questionable behaviour of black women is not "bashing" them, that Texas Two Step won't work over here.
Admiring those non black women who have chosen NOT to subscribe to feminism and the garbage western culture linked to it, for their feminine demeanour as well as their eagerness to hold onto traditional/classic values doesn't equate to "fetishising" them either.
It's apparent from the above screenshot that Aaron Fountain knows that black women and backwards thinking black folks in general are a basket case heading straight to hell on a 1st class express ticket, however as I've stated many times before, there are always merchants on every corner looking to capitalise on some aspect of black culture.
Fountain was dumped by his "Asian ex" because of his highly dysfunctional nature, one he picked up from from the torment, trauma and abuse he suffered at the hands of his mother.
As a result because of his refusal to get counselling and therapy, he's unable to form successful relationships with the opposite sex This is exactly what happens when you dig in your heels and pretend like everything is OK when it isn't.
Don't step to classic/traditional women with yourself in an abnormal, dysfunctional state believing that you can "power through" and make the relationship successful, IT WON'T WORK. Fix yourself first.
Aaron Fountain is the classic story of a black guy who can't make interracial relationships work and so he chooses to take out his frustrations upon those who don't have the same problems he has rather than get help, smh.
There you go folks, yet another broken pro black female, gynocentric, misandrist crony caught with his panties down and his skirt up, an own goal. Don't ever be fooled, these guys don't believe in what they preach. No doubt Fountain Top will breeze through at some point attempting to defend this messy conundrum he's placed himself into, I'm just awaiting his barrage of excuses. #SYSBM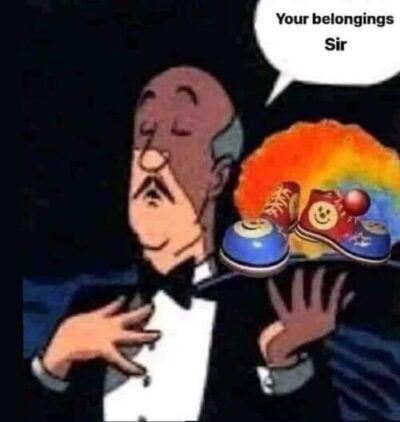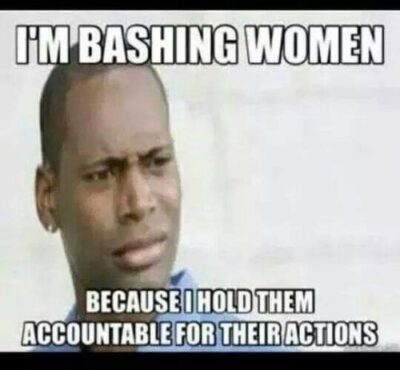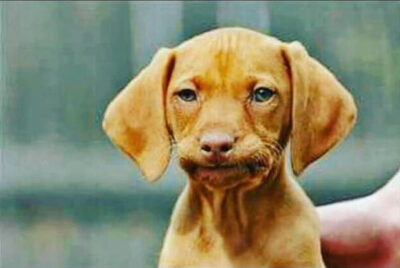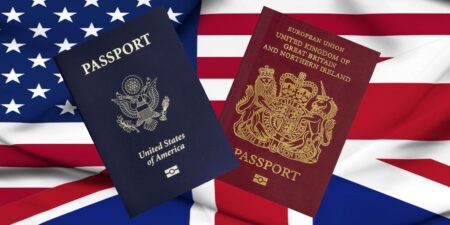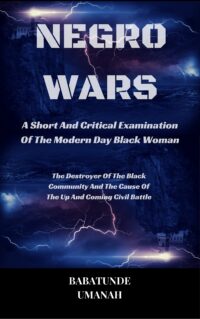 The Deprogramming And Decontamination Process Continues
Pro Black Female Hypocrites Always Get Exposed, Fountain, The Enemy Of The Heterosexual Free Thinking Brother
Most High Bless