Evidence:
Firstly, note the name of the Tik Tok profile(which has since been deleted), "hang the coons". This is why I have absolutely no problems advising black men with sense and intelligence NOT to pay any mind to black women at all and to seek out love and companionship elsewhere without hesitation. They talk about being "strong and independent" in one breath until they get busted upside the head, then suddenly it's all about "why aren't black men protecting us".
We already know that the black female is the flunky of Captain Slush, it is her job to keep black men and black society flat upon their faces in order to continue securing the reign of her white lord and saviour. This includes calling the police on black men for ANY reason in the hopes that those black men will lose their lives.
See, Phillip Scott of the Advise Show has continually stated that calling the police on black men hoping that they'll be shot and killed is the aim of the Karen type white female, however as per usual with these pyramid head, pro black pundits, they seem to conveniently overlook the black female's prolific participation in the same activity.
More black men have died as a result of the foul actions of black women than your stereotypical Karen, black women by far have and still continue to bring far more damage upon the heads of their male counterparts, even more that the "white supremacy" they so frequently love to use as a crotch for their victimhood status.
"If A Black Man Is Disrespecting You, Don't Be Afraid To Call The Cops"
The thing is what we already know with the overwhelming majority of black women is they'll view a mere difference of opinion as being so called "disrespectful", as a free thinking black man you can't win which is why black women must be avoided when and where possible, leave them to their own fate.
Just imagine for a second, you get into a discussion with a black woman about a random subject, you're able to refute her arguments and demonstrate her position to be in error, she decides that in proving her wrong you've disrespected her and calls the police on you, smh.
And they wonder why more black men are choosing to head for the hills ie opting to date out, the reasons why so many black men are throwing in the towel on black women and leaving the building are spilling over the pot, these anti SYSBM naysayers look incredibly stupid day by day as they continue to ask "what are you guys saving yourselves from"?
As I've stated before, black women are extremely dangerous to be around yet alone to date and marry, it should be as bright as day to anyone with half a brain that most black women mean malicious intent against their male counterparts, this is your true "black girl magic" at work.
Those black men who still choose to deal with these black harriets do so at their own risk and should not complain when calamity befalls them, they can't say that they weren't pre-warned. #SYSBM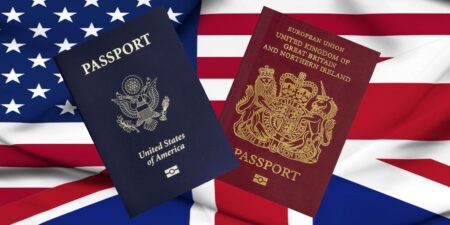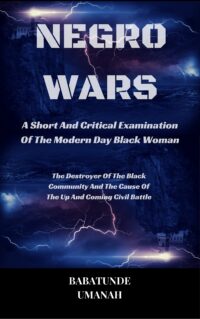 The Deprogramming And Decontamination Process Continues
Note The Speech And The Actions Of Your Enemies And Act Accordingly
Most High Bless