Evidence:
https://www.youtube.com/channel/UC31HGjPhqcrq74cVRdikdCg/videos
https://www.instagram.com/trendcentrl/
UPDATE:
Apparently these Blue Therapy sessions are all staged, the show is supposedly fake, however as far as I'm concerned their depiction of black on black relationships here in the UK is accurate and realistically correct, this is exactly how black women here in the UK behave.
The 60% clip of black men dating interracial is that high for a reason. If anything, this L is on black women yet again because her white father General Frost knows and understands exactly how she behaves towards her male counterparts and has no problems putting that dysfunctional behaviour on display for all to see which in turn also explains why so many black men in Britain have thrown in the towel on black women altogether.
Therefore this blog post will remain because even though the show is staged, you can find real life examples of dysfunctional black females up and down this country who do indeed behave in a similar ratchet manner. Consider my breakdown from an art imitating life perspective:
As we can see, unfortunately there still remains a sizeable contingent of simp black men here within the UK who remain steadfast under the "gotta keep it real" spell/hypnosis and who unfortunately still believe that they can satisfy these modern day black females, however as we can clearly see, the broken beyond repair black witch over here in the United Kingdom is no different to her defective beyond restoration black female cousin in the US.
The first thing that needs to be reiterated is there is no satisfying this black woman, no matter what you do for her(as a black man), she will always have some sort of complaint or issue with you regardless. She'll never appreciate any good deeds you do for her, in her eyes something will always be lacking in your actions towards her, of course the complete opposite will be the case if she manages to get herself chosen by Captain Snowy/General Blizzard.
It doesn't matter where you go on this planet, from the UK to the US to Africa, this inherent disrespect black women as a collective have for black men at some point will always rear its ugly head. Unfortunately I've come across a few brothers from the US(not true SYSBM practitioners) who mistakenly believe that the black women over here in the UK are better than their own, the above videos I hope will clearly demonstrate and clarify otherwise.
I really have to scratch my head at those black men who still believe that they can have some sort of prosperous and fruitful relationship with your average black female, exactly what do they believe they can get out of forming a union with their number one enemy?
As per usual, the mental illness typically associated with most black women is clearly on display in all of the videos, the fake eye lashes, the weaves/wigs, the fake nails, the thick makeup etc. While scrolling through these videos I also noted the typical black female hand clapping, wild hand movements, rude gesturing, head rolling and wagging, eye cutting and screw faces they love bringing out for show.
The long and short of it is the guy in the ripped jeans and black jacket(Jamel, who is a personal trainer) has landed himself a chick(Deborah) who is all about gimme, gimme, gimme, gimme, I want all the riches, materials and glory right now, I don't plan for the future type female and the other simp(Paul) in the black suit has picked up the daggle in the pink dress named Chioma who is still behaving as if she's single even though she's supposed to be in a relationship with him.
By the way, here is an Instagram photo of Chioma, this is why I never get excited whenever I see any female with a ton of makeup on her face, this is the real face product right here in it's base form:
https://www.instagram.com/p/B3IPZ8AJDOt/
Additionally, I looked through Chioma's Instagram photos and I didn't find any pictures with her and her man together, oddly enough her man isn't even featured in any photos by himself on her page. This is a typical black witch manoeuvre, it's all about her, her and her again, she wants all the attention for herself.
Here are a few Instagram profiles of black male YouTubers involved in relationships with non black women, note the complete contrast and exactly the same can be found with the profiles of the women they are dating:
https://www.instagram.com/lilkam_/
https://www.instagram.com/riss_quan/
https://www.instagram.com/thesandsfamily/
https://www.instagram.com/hazelgalx/
https://www.instagram.com/thereal.coby/
https://www.instagram.com/mr._anderson18/
https://www.instagram.com/dontaikaory/
https://www.instagram.com/itsjuju/
This is what normal couples do, have fun together and post pictures of themselves TOGETHER. You'll be hard pressed to have fun with your average black woman, they simply don't know how to unwind and relax because most of them hold onto this ridiculous idea that they always have to be on guard and be ready to show their "strength and independence".
Black women view having fun, unwinding, relaxing, showing emotions in the appropriate settings, being affectionate, demonstrating love, care, hugs, kisses etc as being "weak", this is why most black women walk around with a perpetual chip on their shoulders as well as a permanent mean mugging grill fixture.
They especially won't relax around black men because they view us as an adversary, since when do you relax and chill out around people you view as your enemies?
The advice to black men as always is to stop believing that you can forge something meaningful being involved in a relationship with your run of the mill black woman, as I've stated many times before, black women of decent quality are extremely rare to non existent especially in the UK, hence why black men here are dating interracially at a 60% clip.
If you have to ask your girlfriend what is she bringing to the table, that's a strong indication that she had nothing to offer from the beginning and that your reasons for choosing her seriously need to be questioned. I dread to think how much money Jamel has spent on Deborah, one thing you'll learn as a man is that Jezebel is never satisfied, NEVER initiate any relationship upon a foundation of buying gifts, it won't end well, this is where Jamel messed up royally.
There is nothing wrong with buying gifts for your woman, however these are supposed to be for the OCCASIONAL moments, not all day every day like many of these defective black sirens expect.
Jamel's girlfriend Deborah is clearly for the sewers as the streets are too good of a place to give her, all she's interested in is syphoning his money and resources as well as having a constant conveyor belt of gifts flowing in, Deborah doesn't love Jamel at all.
Notice how when she was asked about what she brings to the table, she had no response other than to meltdown and at the same time accuse Jamel of "being rude", lol. She knows just like most black women she has NOTHING to offer, NOTHING, hence why she had to deflect the question and attempt to guilt trip Jamel for asking it, these black harriets really aren't original.
Chioma is the same, it seems to me that she's more focused on keeping her Instagram profile "hot" just in case a "better offer" comes her way. I keep on telling you that most black women don't have a commitment switch built within themselves, they're always looking to "trade up" from what they have.
Black women as a group are incapable of loving others because most of them weren't shown love to begin with, we already know that most black children are raised in single mother households where the mother typically has a revolving door which different men use to roll in and utilise her as a nut dump.
If you're looking for love and a long term companionship that means something, DON'T BOTHER DEALING WITH BLACK WOMEN. This is not to say that non black women don't come without their shortcomings, however you have a much higher chance of forging something meaningful and lasting once you choose to expand upon your dating options. #SYSBM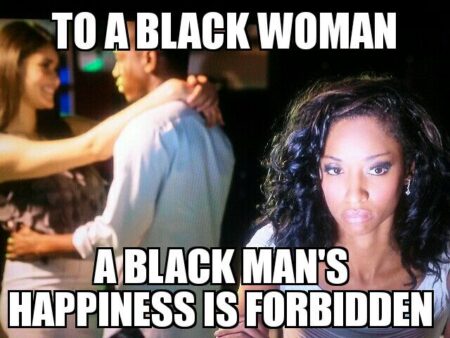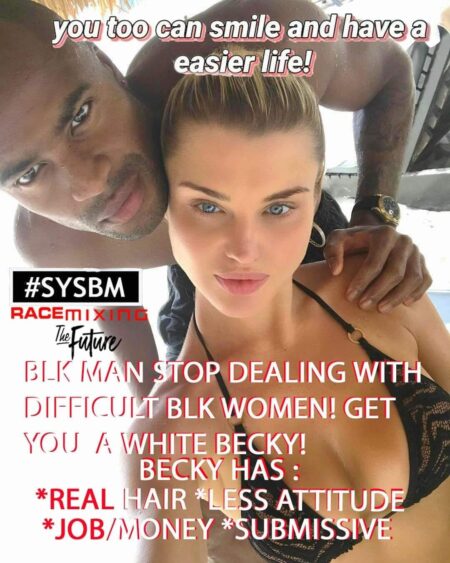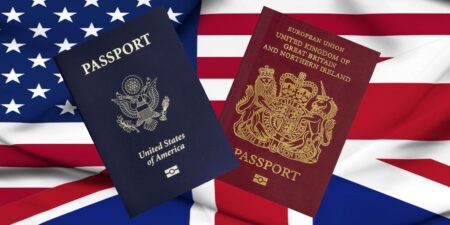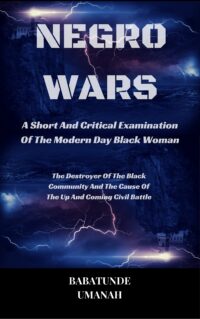 The Deprogramming And Decontamination Process Continues
Avoid Daggles Of All Kinds Especially Those Of The Black Variety
Most High Bless