Evidence:
https://slayingevil.com/img_20210512_131849/
Looks like the Fake Academic is on his way out via his own foolish hands, the reason why I've posted this is to illustrate that many of those who purport themselves to hold some level of reasonable intelligence, in light of this scamdemic have completely lost the plot and fallen for the most basic and simple indoctrination techniques despite the "official narrative" having so many irregularities, inconsistencies, anomalies, incongruities and holes in it.
As I've stated many times before, intelligence and being educated are NOT one and the same. Vitamin D is the solution to a virus that is part of the common cold family, NOT an unknown, experimental bioweapon.
Another thing I'll mention here is I will not be playing the silly games and going along with the moveable rules of Kevin Samuels acolytes/defence team, at minimum the man is effeminate which is clearly observable, I as well as many others suspect that he's actually a homosexual which is why it isn't a good look for so many black men who claim to be heterosexual to be rallying around the dude(which is no different to rallying around a woman).
Yes, I saw the video by Kid Organic which features Tommy Sotomayor playing a video from Samuels' Instagram which clearly shows him lusting after another man(Samuels has since taken that particular video down):
I find it funny that according to Kevin Samuels' defence team, nobody is allowed to question his sexuality, yet whenever somebody points to a video or a picture of him engaging in sexually questionable behaviour, all of a sudden that video or photo "disappears".
You can't acknowledge that elements of black male masculinity have been lost(because of this modern day black female) and need to be restored but at the same time rally behind a black man who is effeminate and suspected to be homosexual. If lost elements of black male masculinity are to be reinstated, anything that resembles being effeminate, homosexual or has the potential to emasculate MUST be pushed out.
Obsidian back in September last year stated that the Black Manosphere needed to be lead by a homosexual in order for its members to do better(please see Reg The Bad Guy livestream 420), this homosexual leadership I believe is now occurring in the form of Kevin Samuels.
SYSBM Tenets 7 and 10 are the reason why true SYSBM practitioners are NOT rallying around Kevin Samuels, over here as per the natural order we prioritise the heterosexual free thinking black man.
This ludicrous notion manufactured by his worshippers that we're not allowed to question Kevin Samuels' sexuality in light of the many obvious red flags is totally ridiculous, how does the saying go, if it walks like a duck and quacks like a duck…….
I strongly believe that Samuels is trying his utmost to hide his homosexuality because he recognises that the Black Manosphere is supposed to be a HETEROSEXUAL black male space. The problem is not acknowledging that what Samuels is stating about black women is true(as he's using talking points syphoned from many different individuals in black digital spaces), the issue is the worship and the blind defence of Samuels in light of his obviously "questionable mannerisms" as well as masquerading himself as a heterosexual black man when he's clearly not. Another Open Mic Wednesday is here, you've got the floor fellas, enjoy.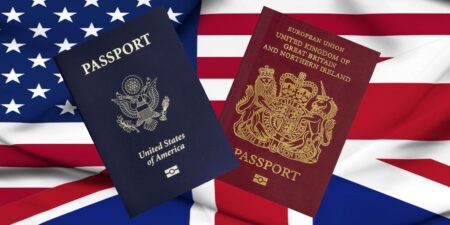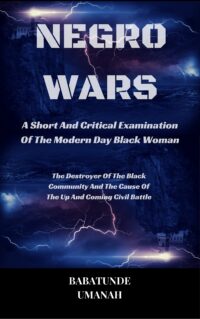 The Deprogramming And Decontamination Process Continues
Stay Individual(In Your Mindset)
Most High Bless