Evidence:
George Floyd didn't ask for a knee to be put on his neck(which is a popular police torture technique), neither did Floyd request to be executed. Remember, when Floyd's life-force was being drained from his body, HE WAS ALREADY IN HANDCUFFS.
Exactly how much resistance can you muster up already wearing a pair of handcuffs, I'll wait? Notice how Owens doesn't want to deal with the immediate moments surrounding Floyd's execution, she dug into his criminal history and somehow believed that his track record justified his execution while in cuffs at that moment, where is the logic here?
Regardless of his past criminal history(which I don't condone in any way, shape, form or fashion), at that particular moment in time George Floyd wasn't engaging in any activities that warranted his blood circulation and air being cut off. This is what Candace Owens and her racist white lord and saviour Admiral Frost point blank refuse to understand, why, because they both view black men as expendable cannon fodder.
This reminds me of what happened to Eric Garner in 2014, a father of six who was literally choked to death for "selling cigarettes". My point is, the minor infractions most certainly do not fit the punishments and untimely deaths the victims received as a result.
On a side note, "resisting arrest" in some cases is fully justified because it can clearly be observed that the police are undoubtably acting outside of their capacity, this notion that being under arrest is a motion that should never be challenged is a ridiculous one, however I also fully understand that resisting being arrested even when the cops are dead wrong does carry its risks and often times can end up detrimental towards the victim.
It should also be noted that the idea of "battling it in court" isn't always a solid and viable route either. I have a close friend who many years ago was accosted and arrested by the police for no reason other than walking the local streets going about his business. When the matter eventually got to court, despite it being demonstrated that the officers involved had no justification for what they did to him, the crooked judge still ruled in favour of the police, handed my friend a hefty fine and actually stated to him that he should've simply allowed the police to abuse him as well as violate his God given right to go about his business without being hindered, obstructed and harassed, smh. There isn't an effective justice system for black folks anywhere upon this planet.
Back to the matter at hand, this is the major problem with those black women who manage to date out, they are so obsessed with white men and are willing to do anything to please their white lord and saviour, there are very few cases where black women who either date or marry white men are genuinely in love, the overwhelming majority of the time the primary elements involved in such relationships are WORSHIP AND INFATUATION on the part of the black female towards the white male.
Most black men simply don't understand the modern day black female's obsession with Major Blizzard, the black siren Candace Owens is simply the latest in a long line of black women who have a deep disdain and hatred for black men and who have no problems vocalising that same hatred in different forms whenever the opportunity presents itself.
Isn't it the high priestess of Swirl Mountain one Miss Christelyn Karazin who has formed a confederacy and completely agrees with another black witch who goes by the name of Kendall St Charles(another decadent black harriet who now prefers to carry out her black male hating dirty deeds from within the shadows) who herself some years back stated that black women concerning unborn black males in the womb should "abort those motherf***ers"?
So many black men continue to remain in a comatose state, everytime a black man dies for whatever reason, your average black female jumps for joy, rejoices and expresses her desire to see even more black men perish. The death of Kobe Bryant should've been a wakeup call for many black men as to the true nature of these black women who claim to have our backs, but only in talk, never in action, it was a wakeup call for a few but unfortunately not enough.
Herein lies the fundamental difference between black men who date out vs black women who do the same, free thinking black men at least recognise that even though they've left the community, their salvation and preservation does NOT lie in the hands of white or any other societies nor their women, our strength lies within OURSELVES, we have the power to forge our own paths and do.
Dangerous "divesting" black harridans such as Candace Owens, Christelyn Karazin, Kendall St Charles aka Breukelen Blu, Chrissie, old hag Deborah Cooper, Sheraseven1 and the rest of these wannabe swirling acolytes honestly believe that Lord Euro is going to save them from the consequences and the fallout of the very community they've destroyed via their own hands on his behalf.
As I've stated before, the modern day black female is the white man's flunky, her job as per her contractual obligations towards the State is to keep black society and especially black men flat on their faces. Candace Owens is completely infatuated and obsessed with placating to the alternative right as well as her white husband, so much so to the point that she's willing to throw basic logic, common sense, reason and rationale completely out of the window in order to try to get a seat at Lieutenant Lime's table.
Candace Owens is yet another disgraceful black witch trying her utmost to be accepted by white society, however we already know that this will never happen. How exactly was the guilty verdict on Derik Chauvin wrong woman?
Additionally, I personally don't believe that Owens' stance on abortion has changed(when it comes to BLACK CHILDREN), as we already know that most black women are so desperate to give birth to mixed children with good hair, light eyes and light skin.
The sad thing is if Owens' husband were to divorce her in the future, she just like the cleavage showing black Jezebel Irene Yvette would be able to wander back into black society where some desperate simp would be waiting and be fully prepared to cuff her as well as look after her children from another man.
Black women in general are dangerous and should never be trusted, swirling black women especially are extra lethal because of the deeper hatred and disdain they hold towards their own skin colour, heritage and black men. #SYSBM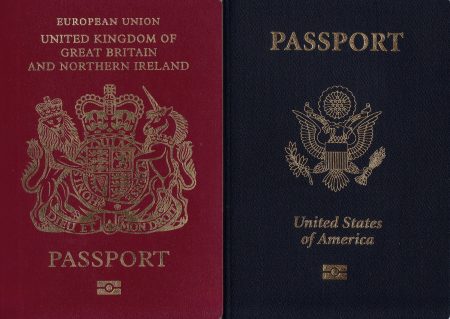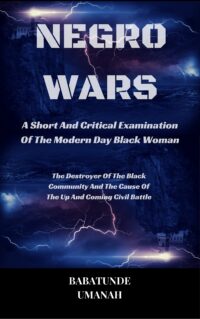 The Deprogramming And Decontamination Process Continues
Swirlers/Divesting/Levelling Up Black Women Are The Worst
Most High Bless