Evidence:
Here is a different version of that video, however Bell still makes the same sterilisation statement(something he was supposed to have kept secret from the public, smh):
https://www.medsci.ox.ac.uk/divisional-services/staff/regius
That gentlemen is what is known as a Freudian slip, meaning some information has accidentally been revealed via a slip of the tongue that was meant to be kept secret. However to those who already know who Bill Gates(the main sponsor behind all of these Covid "vaccine" programs worldwide) really is won't be surprised in the slightest at this revelation.
I'd never heard of Sir John Bell before this clip was sent to me mainly because I don't watch anything involving the mainstream media and haven't done so since 2003. The sad reality is the sheep will watch that clip and it will still roll straight over the overwhelming majority of their heads.
No matter how compelling the evidence, a dunce will always be a dunce, too many folks will still roll up their sleeves to get their death/sterilisation shot regardless.
Now, even if you're a man/woman who doesn't want to have any children, shouldn't the control of your reproductive rights remain under YOUR authority instead of other individuals who you don't know from Adam electing themselves to make that decision for you without your knowledge, consent or approval? Even the interviewer John Snow had to gasp in amazement.
The utter contempt for the general public by people with power and influence is very real, however if people refuse to use their own brains to conduct their own research, as far as I'm concerned they don't deserve to have a life.
Again, always remember that the so called "fact checkers" will jump straight into action "correcting any misunderstandings" and will further attempt to steer people back in the "right direction":
https://www.aap.com.au/professors-vaccine-sterilisation-comment-used-out-of-context-to-mislead/
We aren't stupid over here, Bell wasn't talking about sterilising cutlery, plates, pots, frying pans etc, he was specifically referring to the vaccine and the effect it will have upon 60-70% of the UK population in terms of their REPRODUCTIVE abilities(if they don't die first), you really have to laugh at these "fact checking articles", you simply cannot explain this Freudian Slip away except to the ultra knucklehead zombies who don't want their world paradigm rumbled, who believe Covid is real and who desperately want to believe that the government is looking out for their best interests.
Why would you need to STERILISE an individual in your efforts claiming to tackle a virus which is no worse than the common cold, why has sterilisation been included in the process??? What does sterilisation have to do with anything here???
Finally, as a brother reminded me this morning, for black men living over here in the UK, here are some downloadable exemption badges. Remember, as per the government guidelines wearing an exemption badge or lanyard is completely VOLUNTARY for those who are exempt, however many folks who are exempt wear them just to avoid getting into confrontations with ignorant knuckleheads who don't know the rules.
I don't understand why more people in the UK don't take advantage of the exemption clause, after all you don't have to declare what your exemption is to anyone(not even the police), you don't need to carry proof of your exemption and you don't need to wear a lanyard or badge, however as we clearly understand most folks are sheep, they simply follow instead of asking questions and investigating things for themselves: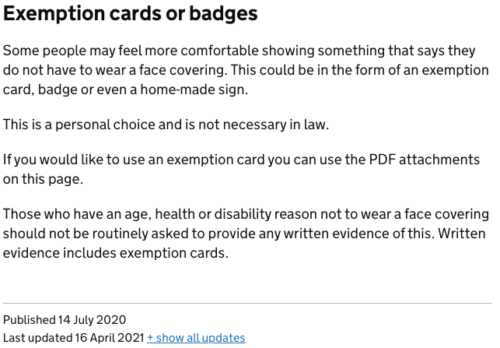 https://www.gov.uk/government/publications/face-coverings-when-to-wear-one-and-how-to-make-your-own
https://tfl.gov.uk/campaign/face-coverings
Additionally, TFL will send you a badge in the post, all you need to do is put in your name and address in the link below:
https://tfl.gov.uk/campaign/face-covering-exemption-badge
For those who would prefer to get an exemption badge anonymously, you can readily pick them up from Amazon or Ebay, just type "exemption badge/mask exemption badge" into the search bars. Here is an example search from Amazon:
https://www.amazon.co.uk/s?k=exemption+badges&crid=38AA871BGGQD6&sprefix=exemption+b%2Caps%2C231&ref=nb_sb_ss_ts-doa-p_1_11
Another Open Mic Wednesday is here, just thought I would bring the above evidence to your attention, you've got the floor gents, roll that dice and concerning this Convid scam, never forget who you're dealing with: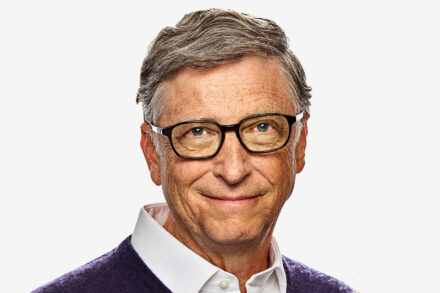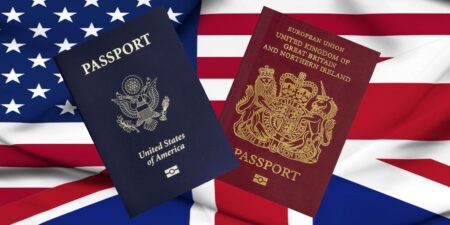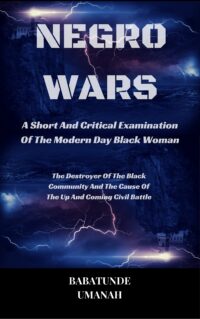 The Deprogramming And Decontamination Process Continues
Stay Individual(In Your Mind) And Never Let That Mind Go To Waste
Most High Bless