Evidence:
I had no idea this took place back in January 2020, I discovered this whilst scrolling through the home page on YouTube. Why are we not surprised? I keep on telling you that the only commonality productive black men and black women share is the same skin colour, outside of that both parties hold to complete polar opposite views on life, goals and aspirations.
It just goes to show you once again how black women are the most racist individuals on the planet, especially when it comes down to their own male counterparts. The majority of black men I'm pretty sure would testify that the most racism they've ever received has been at the hands of other black folks, namely black females.
First of all, notice how the majority of the plane was filled with white folks, so this grossly overweight black witch of a flight attendant thought it would be her duty to literally "coon it up" in order to appease her audience. She saw an opportunity to spite a black man in the form of Nathan Davis Jr going about his productive business and she took it.
And to think the pro black simpletons berate and disparage free thinking black men on the daily because we refuse to deal with such a bunch of traitorous turncoat harridans. Again, the question must be asked, how are we expected to deal with a group of women who hellbent on seeing us as black men destroyed and at the same time are actively contributing towards out destruction, I'll wait?
The flight attendant actually began making stuff up, talking about the dude has a gun, really woman? Do you see how no matter what the environment, black women in the overwhelming majority of cases can NEVER maintain some respectable standard level of professionalism especially when on the job, she literally as a black woman picked on Nathan Davis Jr because HE WAS BLACK, namely a PRODUCTIVE BLACK MAN.
I'm wondering if there's a possibility she figured out who he was and thereafter deliberately decided to be a dickhead in order to ruin his journey. This reminds me of a similar incident that took place at McCarran International Airport in Las Vegas back in August 2018 with Kali Muscle, his girlfriend Helena Vladis and another black siren of a flight attendant who decided to make the beginning of the couple's journey difficult simply because Kali has a white girlfriend but using their dog as the excuse to be a Hitler, that video can be seen below:
This is exactly why the "since you don't deal with black women anymore, why don't you just stop talking about them" crowd look incredibly stupid, they deliberately ignore the fact that black men who aren't dealing with black women under dating and mating terms for the majority part are still having to interact with these black harriets under other capacities.
This is something I've talked about before in my archive articles which will be reuploaded shortly, you can't tell black men to stop talking about black women when these same black females are openly warring against us and still doing everything within their power to make our lives a living hell.
My motto still remains the same, as a heterosexual free thinking black man you should deal with black women as little as is humanly possible, that way you stand the best chance of avoiding unnecessary drama, conflict, contention and strife.
Black women, the number one trouble makers on the planet, yet they'll be quick to cry foul when the tables are turned and they're at the receiving end of the same type of pain, misery and suffering they love inflicting upon others, smh. I'm sure everybody remembers this video below:
Black women as a collective love stoking the hot coals of "racism" as well as many other "isms", not to say that racism doesn't exist, however I find that many black women in their efforts to seek attention will very often times inject racism where there clearly wasn't any or simply instigate some trouble just for the fun of it in order to satisfy that Jezebel itch.
As per usual gents, avoid these black females like the plague, your life literally depends on it. Black women have the backs of black men, really?? That statement is such a joke and can easily be completely deconstructed, refuted and rubbished with mountain loads of evidence.
Black women as a collective STAB black men in the back is much more of an appropriate and accurate sentence. #SYSBM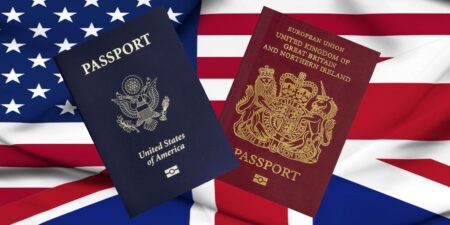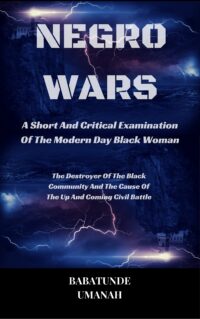 The Deprogramming And Decontamination Process Continues
Black Women Stay Instigating Trouble
Most High Bless