Evidence: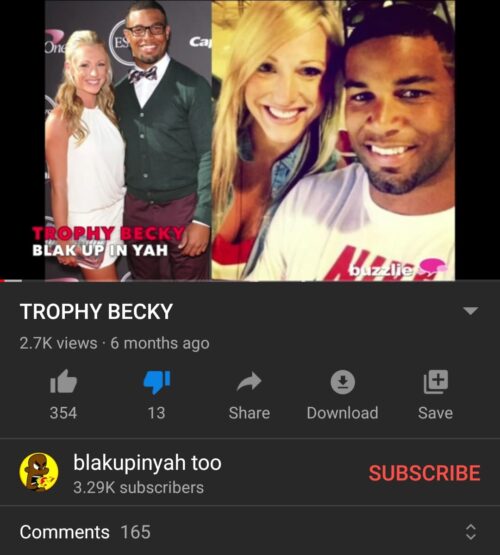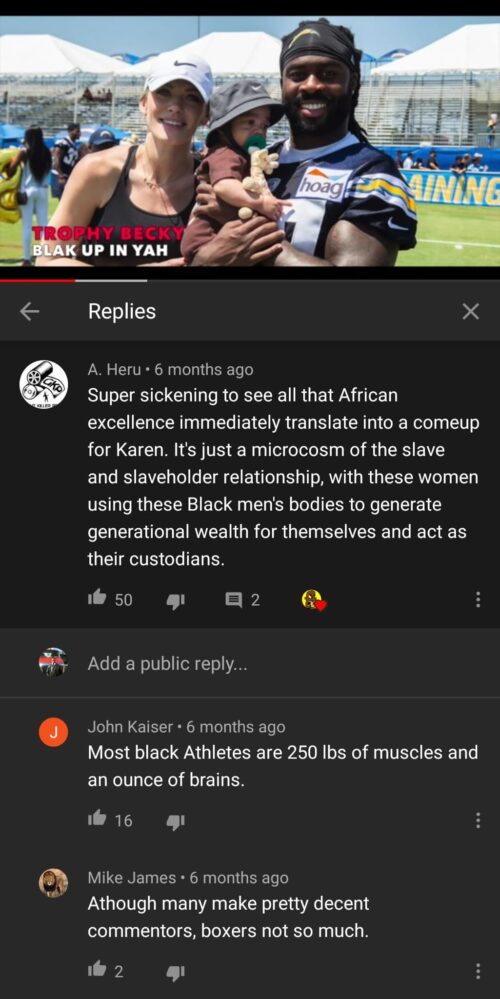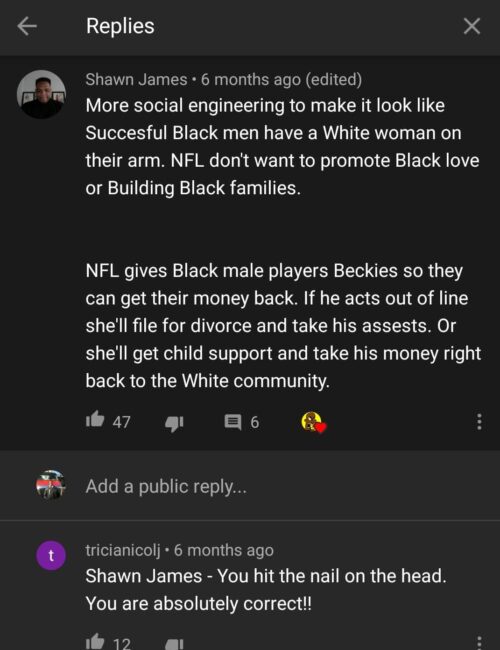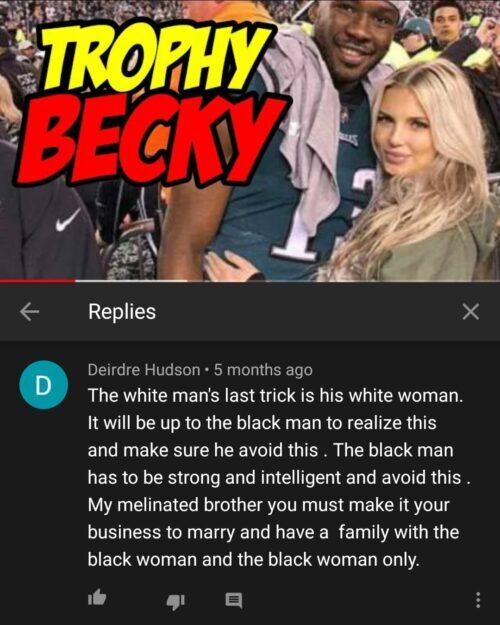 https://www.youtube.com/watch?v=jfNOHCj1ni8
Again, as has been pointed out numerous times before, notice how these so called "keep it real", black love, blackity black unity Negroes have white women on the brain more than they claim we do. These dudes think in exactly the same manner as the black women who raised them, constantly cackling and hen pecking over another black man's choice to expand upon his dating preferences, this is why I have to call these dudes out as homosexual because only a sodomite concerns himself with where another black man is choosing to place his family jewels.
These dudes are constantly harping on about who this black guy over here is dating and who that black guy over there is sleeping with, what heterosexual grown men engage in such behaviour, I'll wait? You have to laugh really, these guys use the same lame duck, redundant talking points as the black sirens who put the batteries in their backs and wind them up.
"The white man's last trick is his white woman. It will be up to the black man to realise this and make sure he avoids this. The black man has to be strong and intelligent and avoid this. My melinated brother you must make it your business to marry and have a family with the black woman and the black woman only".
Really woman??? In 2021 do you think it's that hard for free thinking black men to make the decision and move over to white and other non black women when they have to contend with misandrist female counterparts such as the black witch of Scalp Summit Cynthia G, Paris Milan, Sheraseven1, Tonya TKO, Chrissie, Crystal Swirlz, The High Priestess of Swirl Mountain Christelyn Karazin etc.
These slimy critters are nothing but washed up black female failures who are desperately trying to keep the "I hate heterosexual black men/blame everything on the black man" flame lit and fanned because without this bullet in the clip, their core audience(mostly consisting of ran through, washed up, angry, bitter and broken babymothers)would disappear immediately.
I realise that these deceitful buzzard black feminists require black men and the disparagement thereof to remain in the overwhelming majority of their discussions, in order to keep their supporters satisfied. It's extremely hard being a black woman, especially when you're faced with the task of taking up responsibility for the bad decisions you've made in life and not having the "blame the black man/it's the black man's fault" card to hand.
The above witch's coven is predominantly who these pro black, blue pilled jackals get their talking points and marching orders from, as long as there are folks like this constantly slinging shots at heterosexual black men, websites such as SlayingEvil.com will ALWAYS be a necessity to counteract and push back the misandry, the propaganda as well as the slander slung in our direction.
Here we go again, Mr Incel himself Shawn James to the rescue, always talking a big talk about black love yet out of his own mouth the guy has already admitted that he hasn't had a girlfriend since 1989, smh, come on bruh. What's even more disturbing are the guys who follow him and hang onto his every word especially in relation to dating and foreign women and this is despite the enormous discrepancy in his dating life, smh.
The reality of the matter is as I stated in Negro Wars, these simp stooges are the black female's last bastion of hope in avoiding being cast upon Mount Singledom forever, even though they have a million and one simps to choose from, they still aren't satisfied, they still want the "educated lames" to bow down at their feet and worship them even though they've mocked, laughed at and ridiculed non criminal minded, intelligent, educated, progressive black men for the longest.
Gentleman, this is what we have to contend with, it's understandable why black women would be upset at the sight of more black men choosing to give them a wide berth, however these black men who are engaging in the same shaming and guilt tripping techniques have to be called out as homosexuals plain and simple, straight black men do not concern themselves over where other black men are choosing to place their private members.
By the way, this is the main reason why we have no problems call out the fake academic Aaron Fountain as a suspected homosexual, again, simply because heterosexual grown men DO NOT obsess and concern themselves with what other black men are doing in terms of sexual exploits, however Fountain Top would have you believe that he's being maliciously  labelled as homosexual just for the fun of it, WRONG!
The main elephant in the room that these dick police officers are purposely omitting is the fact that black men in the overwhelming majority of circumstances are turned over and shafted by BLACK WOMEN, not white or other non black women. Why are these guys so afraid to highlight the numerous cases of skullduggery towards black men coming from the black female camp itself?
That "dem white woman are gonna get ya" line is well outdated, it's Admiral Lime's righthand flunky in the form of the modern day black female that black men have to be afraid of and look out for the most, she is the one continually shafting and stabbing black men in their backs, not Becky.
With black women at the helm black society as a whole has literally turned into a court jester's entertainment block, I've never seen anything like this before in my entire life. The bottom line is NOBODY is going to shame free thinking black men out of exercising their dating preferences, you'd think that these dick police detectives and their black female overlords would've learned this by now, oh well, they will eventually. #SYSBM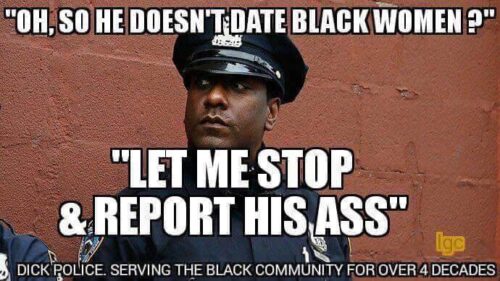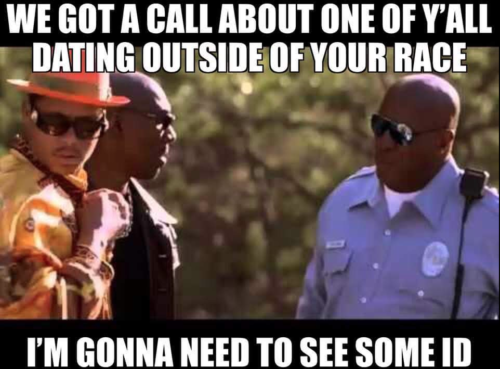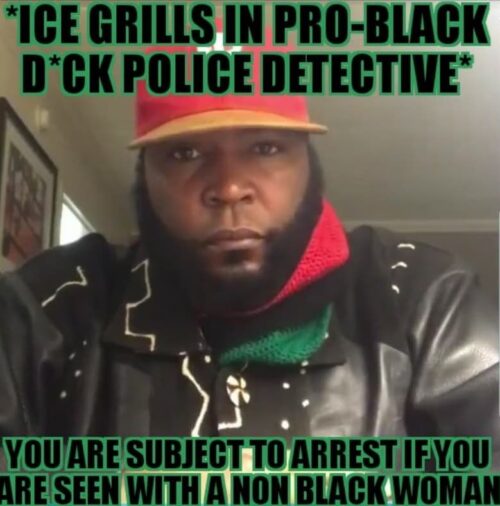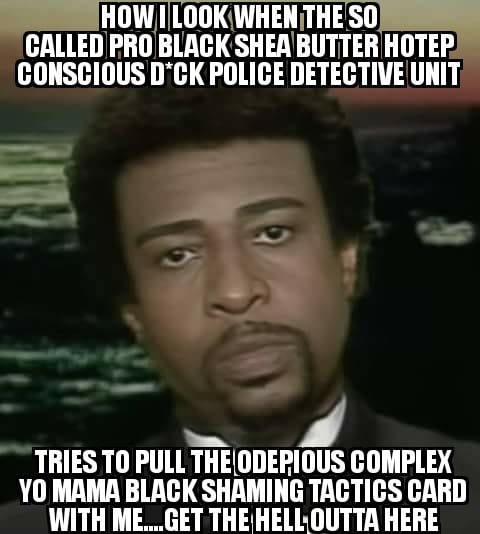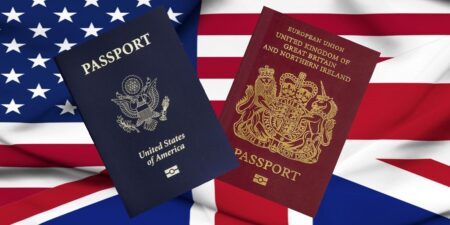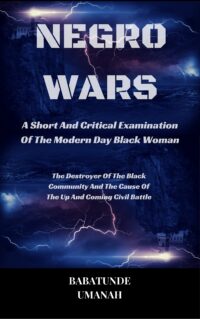 The Deprogramming And Decontamination Process Continues
Black Women Are The Biggest Threat To Black Men, Not White Women
Most High Bless