Evidence:
This is exactly what happens when you put your faith and trust in the State as well as believe that your rights come from the government and not the Most High God, you'll be sorely disappointed, shafted and let down every single time.
This is what most so called UK authorities do, build your hopes up only to dash them down at the 11th hour. Once you understand and fully accept that governments, local authorities as well as the police are actively working against you to destroy your businesses, livelihoods as well as your own lives, the dynamic in how you view them completely changes and thus so do your actions towards them in accordance with your new understanding.
This is unfortunately a sample of what we're currently dealing with in the UK for the most part, a bunch of ultra obedient, weak and spineless cowards who believe that if they simply go along with the government diktats and cooperate with the local council, in time everything will work out just fine, however nothing could be further from the truth.
Most folks including blacks over here are spiritually dead, they have no idea what is actually taking place and honestly believe that the UK government is looking out for their best interests.
I really cannot understand the UK public, they're pushing back heavily against the vaccine, yet they don't seem to understand that those who own businesses must once again begin operating them from NOW in order to avoid falling into the trap of having to be reliant upon the State for money because their business folded from being closed for too long.
Here is the link to a petition of the UK public asking the government not to introduce vaccine passports(which were already planned out and drafted up from June 2020), smh:
https://petition.parliament.uk/petitions/569957
What part of NOT negotiating with terrorists don't the people of the United Kingdom understand? I seem to remember during slavery that it was those slaves who rose up and fought for their freedom,(such as the Maroons) were the ones who eventually obtained liberty.
Freedom/liberty has to be fought for NOT begged for, this has always been the case throughout history. Regrettably most men in the UK have been castrated and domesticated, conquered and defeated, your 12 Gauge Mike, Cheezy Grillz, Slim Sauce roadman type Negroes have plenty of fire in the tank to fight amongst themselves as well as kill each other, however the government who is the root cause of their problems they're deeply afraid of, the Covid propaganda truly has these dudes shook out here.
If you're unable to relocate to a different part of the world, at least try to ensure that you're not surrounded by cowards and weak people who blindly obey government rules and regulations without question, as such individuals can and will turn on you when times get really tough.
Unfortunately now these wizards and warlocks in the name of so called "science and public health" are now coming after children with these Covid "vaccines", you remember, the same children they've forever been telling us are completely unaffected by Covid:
https://www.bbc.com/news/uk-56052673
Any parent who's stupid and wicked enough to deliver up their child for this experimental sorcery doesn't deserve life yet alone any offspring. If this potion doesn't outright kill their child then you already know that it will ensure those children who are given it will grow up sterile and won't be able to have children of their own.
Again, just in case people have forgotten what the true agenda is here, allow me to point you to the words of the dark wizard Bill Gates himself:
Remember, there is an extremely large contingent of doctors, nurses and physicians around the world  who have already spoken out against the vaccine and advised people NOT to take it, however these individuals have received very little if any attention or coverage from the lamestream media. Click on the red dot to play the video below:
Always remember that in order to discover the truth about this Covid Scamdemic, places like YouTube are now officially dead, YouTube has now turned into a platform that is only catering towards folks who want laughs and giggles, the platform should not be taken seriously when researching and trying to get down to the bottom of this engineered crisis. Meanwhile in other news, UN Women decided to troll black women by posting this on Valentines Day: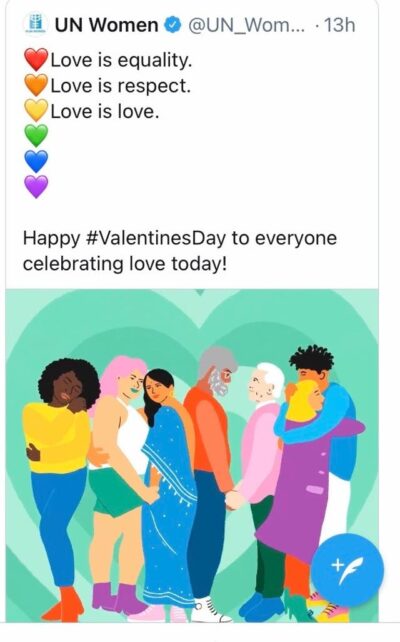 You'll notice that everybody in the picture has a significant other including the black man at the far right together with a white female, however who is left standing by herself forced to hug herself, that's right, the black female.
Folks aren't stupid out here, the modern day black female's astronomically high single rate hasn't gone unnoticed amongst other groups, remember, these are the same black women who are constantly declaring themselves as "strong and independent" and how they "don't need a man", the UN Women's graphic simply reflects the modern day black female's life.
"I can do bad all by myself", this is what we're constantly hearing coming from the mouths of most black women, now in light of the graphic going viral, they want to cry foul and play the victim, smh. Another Open Mic Wednesday is here folks, you've got the floor, roll the dice.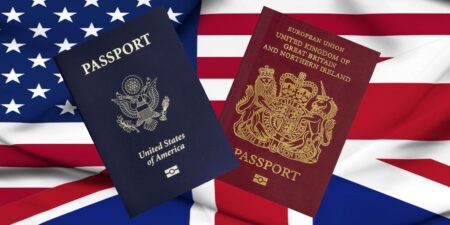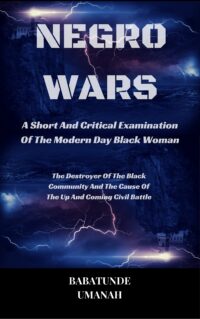 The Deprogramming And Decontamination Process Continues
Stay Individual(In Your Mindset)
Most High Bless