Evidence: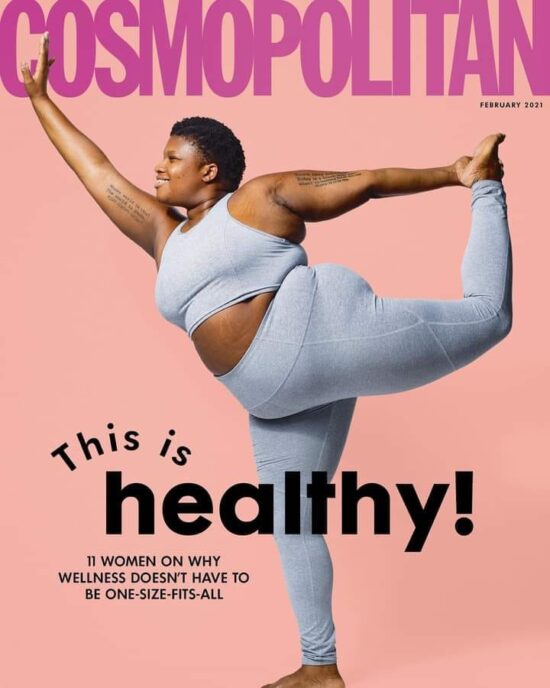 https://www.cosmopolitan.com/uk/body/a34915032/women-bodies-wellness-healthy-different-shape-size/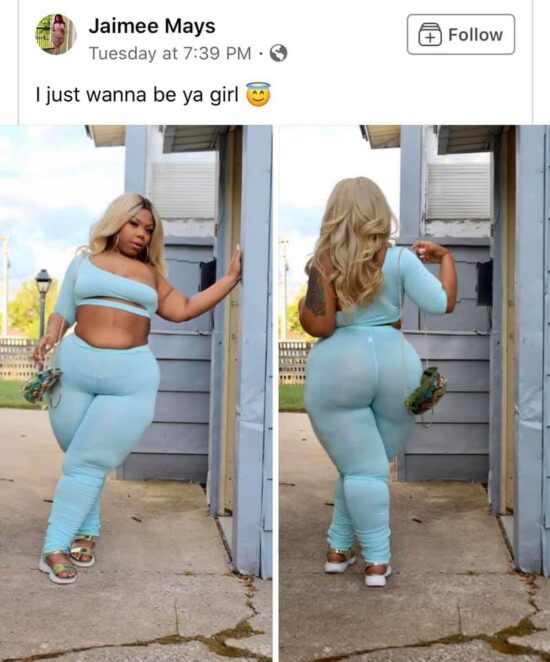 From now on, at the wise suggestion of King Sigma, I'll be adding an audio option to every article so that you can choose whether to read or listen, see the audio version of this article directly below and please excuse any errors:
No matter how hard it is marketed and promoted, being a fat black woman will never be seen as attractive to the overwhelming majority of black men, only the pro black female worshipping blue pilled simps will break their necks to impress and bend over backwards for these behemoth sized creatures. It's been stated many times before and it looks like I'm going to have to state the obvious once again, overweight and morbidly obese women are not attractive to the majority of men.
As it stands in 2021, black society is the only place where you'll find on average the women are larger than the men, black women on average have literally ballooned to over twice the size they were 60 years ago. I'm sorry, I like my women with ample proportionate size, however those two women above as well as land whales like Lizzo are NOT ATTRACTIVE.
Even Lizzo being the fat tub of lard that she is recognises that she needs to shed a lot of pounds, hence why near the end of last year she embarked upon a 10 day smoothie detox diet and to no surprise received a lot of heat for doing so.
Can you imagine that, being lambasted, berated and disparaged because you decided to take care of your health and do something positive towards having a healthier body, only in black society are good deeds laughed at, mocked and ridiculed and I find that it's predominantly these mentally deranged black females leading the charge in attempting to shame others for making good choices.
Now, I'll be the first one to admit that in some cases losing weight isn't as simple as changing your diet and exercising because there may be other underlying causes disrupting your hormones and pulling them out of synchronicity that first need to be dealt with.
However, when it comes down to the overwhelming majority of black women, they simply can't be bothered, whether to lose the weight or to at least begin investigating the causes behind their weight gain(if not diet related). As I've already stated in my book Negro Wars, most black women are lazy bums, this is the truth that most folks in black society refuse to accept.
It is incredibly irresponsible and outright stupid for Cosmopolitan Magazine to attempt to promote being morbidly obese as somehow a healthy position, however when it comes down to these lefty publications, what do we expect?
Any women with sense and intelligence would do wise to consult with MEN as to what they find attractive in a woman, don't bother listening to these silly leftist publications who deceive you into believing that you can walk around looking like an overloaded oil tanker and still garner plenty of attention from the opposite sex, NO!
By the way, the fat black female in the thumbnail for those who don't know is a British television presenter, actress and personality by the name of Alison Hammond, I only came across her recently when a friend sent me a short clip of her investigating the history of black people in the UK and how we settled here long before white folks ever touched these shores.
Back to the topic at hand, additionally you'll notice how it will be these same fat black women who will openly engage in guerrilla warfare shaming tactics against black men who prefer younger, child free, slimmer women, often even going as far as to insinuate that such black men should be classified as paedophiles, smh.
The ongoing disparagement war by black women against black men continues, more free thinking brothers will continue to exit the building and there isn't a damn thing that these broken beyond repair black termagants can do to change the tide.
How dumb is your average black woman in 2021, she still thinks that she can use the shaming and guilt tripping witchcraft techniques in order to try to get black men to return to the plantation while at the same time looking like a water buffalo and behaving like a rabid dog, all the best on that one. Black women continue to reign supreme as the fattest women on the planet. #SYSBM