Evidence:
Remember, these are the same women who will tell you that you've got to bring yourself up to "their level", their level of having a dirty stained mattress on the floor because the black witch couldn't afford the bed base, litter and rubbish scattered all over the carpet which additionally hasn't been vacuumed in months if not years, the kitchen sink full of unwashed pots, pans and plates, dirty underwear and soiled clothes spread all over the floor, this unfortunately is the way that your average black female is living yet they expect black men to bring anything and everything to their beckoning.
I cannot recall how many times I've come across pictures of black women taking photos in the mirror complete with what can only be described as a garbage site laying in a pile behind them, where do these women get off? If this is the modern day black female's idea of levelling up then the mission is already a dead duck out of the gate.
Aren't these the same women talking about "swirling" and so called "divesting" from black men, right, and which men are going to find this black harriet attractive when number one she's trying her utmost to look like a white woman and number two, she has a roach crawling on top of her head which she desperately tried to brush off as "hair", we aren't stupid over here.
This is why I have to laugh at videos like this one below:
No matter how hard the angry and bitter black sisterhood tries its best to appeal to their white lord and saviour Major Frost, he simply isn't checking for these black sirens like that. Black women as a collective are so delusional, it's gotten to the point where they expect all men especially black men to ignore the gutter condition that they've thrown themselves into.
Notice, when it comes down to Tik Tok videos of black men and white women, the appeal and the interest goes BOTH WAYS, this is so not the case for the modern day black female on the other hand who as we all know feels the need to dehumanise and denigrate herself in front of white men in the hopes of garnering some sort of attention from them, this is the black woman's idea of divesting, swirling and levelling up, smh.
Twerking on every corner they can find, tattooed up to the hilt like a pirate, fake eye lashes, fake witch's nails, 150 pounds of make up on their faces, weave and wig wearing up to the hilt, in most cases they're overweight, how are any of these appealing to the opposite sex, I'll wait?
I remember back in the day when I used to frequently various panels on YouTube, I used to ask the pro black simps this simple question according to the corresponding year, in 2015/2016/2017/2018/2019/2020/2021, exactly what is so great about black women that I should consider choosing them over other ethnicities of women?
To date I still haven't received a quality answer to this day, that speaks volumes as far as I'm concerned. Gentlemen, you already know the drill, continue to avoid these sub par black females and their cockroach infested houses/apartments, if anything the roaches moving in and taking up residence are levelling up far more than these black women ever will.
Check out the link below of black men engaging in REAL divestment, leaving the Blackistani hellhole these dysfunctional black harridans created themselves with their own hands. 
https://www.instagram.com/whitegirl.blackguy.love/
#SYSBMREIGNSSUPREME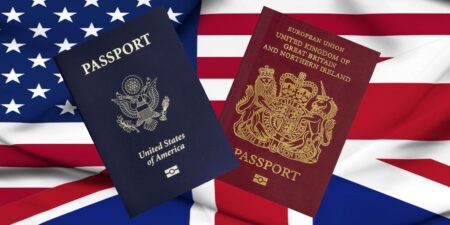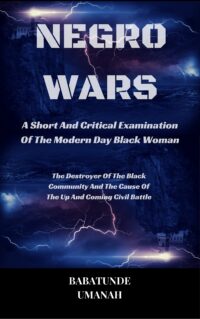 The Deprogramming And Decontamination Process Continues
You Can't Level Up With Cockroaches Crawling All Over Your Head And Your House
Most High Bless