Evidence:
https://www.tmz.com/2021/01/27/chad-wheeler-police-report-gf-bi-polar-off-medication-seattle-seahawks-nfl/
https://twitter.com/search?q=%22Chad%20Wheeler%22&src=trend_click&vertical=trends
https://www.foxnews.com/sports/chad-wheelers-disturbing-assault-allegations-fury-nfl
https://bleacherreport.com/articles/2928682-chad-wheeler-charged-with-domestic-assault-unlawful-imprisonment-more
Once again we have another situation where a black female and her unconditional worship of her white lord and saviour Captain Blizzard hasn't turned out well for her at all. I really don't feel sorry for these so called "swirlers" who date out in their efforts to escape the Blackistan they created with their own vaginas only to be beaten to a pulp by the very same white men they believed were going to save them and whisk them away into the sunset, lol.
You'll also notice that the usual suspects are eerily quiet on this story, why hasn't the Pink Pill Pimpstress/High Priestess of Swirl Mountain one Miss Christelyn Karazin jumped on the story in depth, it's not like this kind of thing isn't common amongst black females and white males. Notice how the black witch of Scalp Summit one Miss Cynthia G aka baby-mother number 6 has nothing to say about these developments, yet she's extremely quick to open her mouth when it comes to her nemesis the heterosexual black male, smh.
I also notice that the colourism crybaby Chrissie thus far has also given this story a wide berth, as for the mentally unstable, overweight oil tanker known as Crystal Swirlz, having already been a victim of similar circumstances when she decided to deal with a white male meth head, we already know that she isn't going to touch this account with a 50 foot barge pole. As I talked about in the past, this is how desperate black women are for the seed of the white man and they'll go through hell and high water to get it, even if it means being beaten from pillar to post.
The fact of the matter is white men are fully aware of the unconditional admiration that black women have towards them, Wheeler is a bipolar and a mentally disjointed savage and yet he was still able to scoop up a black female without any hesitation. The worst thing about all of this is if the dude doesn't go to prison, his girlfriend will still take him back, these are the perils of climbing Swirl Mountain that swirling pundits like Christelyn Karazin fail to go into in any reasonable length and depth.
Swirl Mountain continues to claim victim after victim, as I keep on saying and as I've stated many times in the past as echoed in King Sigma's video above, very few black women who attempt to climb Swirl Mountain will successfully reach the summit, the base of the mountain is littered with the bones of many black females who believed that they could somehow escape the hellhole they crafted from between their legs called the so called "black community".
Remember, Swirling, levelling up and divesting are all three sides of the same rusty, corroded coin, black women pretending to change and improve themselves for the better in order to appeal to other races of men, however we must always remember that black women as a collective are a bunch of lazy, disingenuous buzzards, hence why the "I'm a changed woman" facade typically falls apart within a short space of time.
Swirling pundits again and again fail to explain to their acolytes the fact that the dating dynamics are completely different when it comes to black women/white men vs black men/white women, because black women have destroyed their own image and reputation and have miserably failed to show respect for themselves, it's now open season upon them to be disrespected by every Tom, Dick and Harry on the block.
Black women seem to believe they can engage in less then desirable behaviour and somehow this won't be reflected in the way that they are treated by others, we free thinking brothers however know very different and have been stating this for the longest while.
As illustrated by these young white men below, black female worship of the white male is off the chain, additionally the black witch holds white men to absolutely no standards whatsoever yet expects free thinking brothers to jump through 10000 hoops just to catch a sharp whiff of their putrid, leaky snatches:
The message is still the same for black men with sense and intelligence, run far away from these dysfunctional, white male worshipping black sirens and never look back, as mentioned before if white men paid attention to black women in larger numbers, black women would hop the fence like rats jumping from a sinking ship.
Always remember, black women as a group only deal with black men because they have very little if any other dating options available to them unless they look exceptional and conduct themselves in an upright manner. I'm just waiting for these black harriets to somehow turn around the beating of Wheeler's girlfriend and blame black men for it, you know it's coming.
Captain Euro was right, swirling black females and black women in general are a degenerate, reprehensible lot who need to be discarded off sharpish. The divestment/levelling up plan was in the toilet from a long time ago, don't let these weaselling, dodgy black females persuade you otherwise: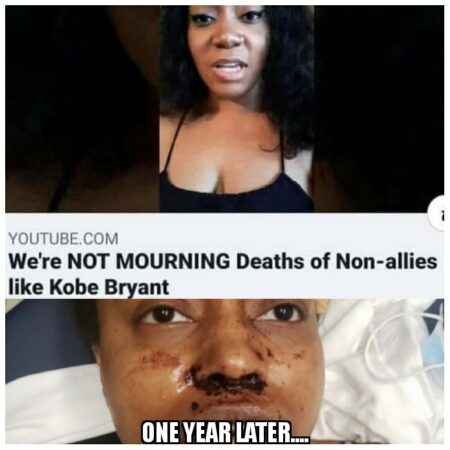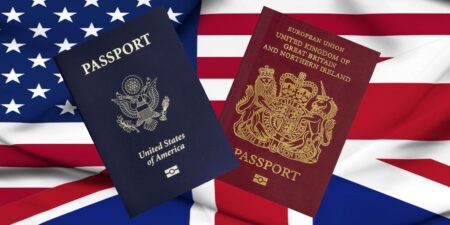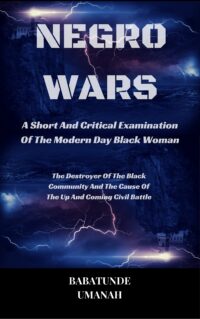 The Deprogramming And Decontamination Process Continues
The Message Remains Steadfast, Abandon These FeFails Forever
Most High Bless