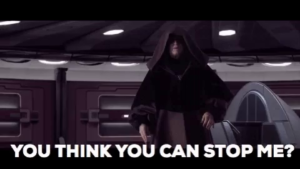 I have to laugh really, I honestly don't understand what these black sirens and their pro black simp flunkies believed they would achieve with such a weak attack that wasn't thought through at all. At the same time to be honest, it may not have been them because WordPress.com themselves as of lately have been going around shutting down websites hosted under them that don't subscribe to the ultra leftist, lick the matriarchal muddy boots doctrine.
What the black witch contingent as well as their blue billed ultra simp flunkies don't seem to understand is I AM THE ONE WHO DECIDES WHEN IT IS TIME TO HANG UP THE MANTLE, NOT THEM. In reality what they should've done is actually left me alone because for the last 2-3 years WordPress.com were shadow banning me guerrilla warfare style.
Now, no longer being under their rules I'm free to expand as far as I want without being hindered or obstructed. In the subsequent days weeks and months ahead I will be uploading my old material to the website, to be honest what I should've done from a long time ago was transfer the articles to a self hosted website, however you know how life sometimes can throw many things in your direction at once.
I was actually contemplating starting this website from scratch just to show these muddy bootlicking mullet heads that no matter how far you chop me down, I can still rise from the ashes and build myself back up to where I was before. I wonder how the black witch coven and their yellow bellied simp minions will feel after they find out that Slayingevil.com is back up and running, I bet the looks on their faces will be classic.
Recompense and judgement are dishes best served cold. You may notice the website undergo various alterations as I get my hands dirty tweaking and making changes to the new site in terms of how I want it to look and operate. This is just an introductory blog post just to let you guys know that I'm back and ready for business.
I'll still be taking a break up until the 13th January 2021 where I'll open up the new year with an Open Mic Wednesday. Verbs is back once again, like it says in the title, I cannot be defeated. If it was you black witches who were responsible for the website getting temporarily shut down, YOU FAILED.
If you non self respecting pro black female, black women first scum bucket, mullet headed simps were the ones responsible, once again, YOU FAILED, the last laugh is on me. Gentlemen, if you thought I went in hard on those particular groups before, beware, you haven't seen anything yet, stay tuned. #SYSBM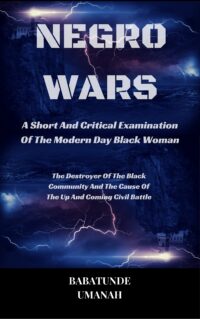 The Deprogramming And Decontamination Process Continues
Verbs2015 Is Unstoppable When It Comes Down To Exposing And Lighting Up These Black Sirens
Most High Bless