Evidence:

https://www.tiktok.com/@chrisgqperry1/
https://www.youtube.com/@chrisgqperry/
https://www.instagram.com/chrisgqperry/
https://www.instagram.com/p/CqtLsBZudh4/
I suspect just like the playboy and perpetual adulterer Derrick Jaxn, Chris Perry is simply another fleecing merchant who has locked onto the formula to get gullible and silly women to throw money in his direction by telling them exactly what they want to hear.
I cannot knock this guy's hustle, if women choose to be a bunch of knuckleheads, fail to listen to male advice concerning swindlers, fleecing merchants and still choose to walk into the fire, that's all on them.
Chris Perry just like other merchandising fraudsters knows full well that the majority of women in the West are simple minded dummies and he's seized on the opportunity to capitalise on their serious lack of logic and critical thought application when it comes down to the garbage he spews on the daily.
This is why I have little to no respect for the majority of Western females, if all tricksters need to do is proclaim lies and falsehoods behind soft playing music in order to get these broads to empty out their pockets into the trickster's coffers, how can such simpleton women in the same breath demand respect?
Go onto Perry's Tiktok and you'll see that most of his videos have been viewed in the millions, videos no more than seconds long have these simple minded females jumping for joy and happy they can double down in feminist victimhood mode.
Again, as in the case of the panderer and chief Jaxn, the order of the day is to paint men as a collective as villains even though it's well known these females are only dealing with a small group of men they deem as attractive and desirable.
Let's break down the goofy Instagram post above that Perry posted on April 6th this year:
"We are living in a generation where men do not want to be protectors and providers"
Complete and utter rubbish, what's changing is more men are realising that protection and provision are TRADITIONAL CUSTOMS and that most women in the West having thrown off traditionalism for a mindset of modernity, are NO LONGER ENTITLED TO TRADITIONAL TREATMENTS being bestowed upon them.
"You expect women to work, come home to clean, cook, watch the kids and pay half the bills..? When you're just working and coming home."
Who told these women to roll into the workforce to begin with, oh yes, that's right, they fell for the witchcraft, the sorcery and the lies of feminism in the same manner that they lap up this fool's smooth words and enchantments. Once again, I have absolutely no problems solely providing for a TRADITIONALLY MINDED WOMAN!
Traditional women don't have a problem with the above because by nature they aren't lazy, working, cleaning, looking after the children, cooking etc comes as standard with them, it's only these lazy Western harriets who are out here complaining about STANDARD CHORES.
"A real man pours into his woman so that she can tap into her feminine energy in order to be the kind, nurturing and loving woman she's meant to be but instead she's running on E. Women thrive in their feminine energy."
Traditional women are FEMININE BY DEFAULT, you don't have to apply any magic tricks, special techniques or pour into them any sophisticated formulas and potions in order for them to become feminine.
Once again gents, dudes like Chris Perry are no different to these on the corner dating roaches who seek to have you capitulating and bowing down to female dysfunction, DON'T be a simp, don't be that sucker, maintain your masculine frame AT ALL TIMES and point blank refuse to entertain any female who's not prepared to get onboard with YOUR PROGRAM.
The witch is "running on E" because she's chosen to subscribe to and practice the religion of feminism that promised her freedom, joy and prosperity away from men but instead robbed her of happiness, delivered her into bondage and a life of misery as well as deceptively steering her away from her innate desire to have children and raise a family.
I keep on hearing a number of YouTubers bring up the stat that by 2030, 45-50% of women in the West will be single, I personally believe the percentage will be higher than that and will come well before that year judging from the current trajectory in conjunction with how quickly Western women are trundling downhill.
Get your passports gents, quality women in the West are few and far between with black women as a collective being completely steeped in the deepest sewer, don't waste your time with broken beyond repair females, get yourself a traditional foreign woman and never look back. #SYSBM™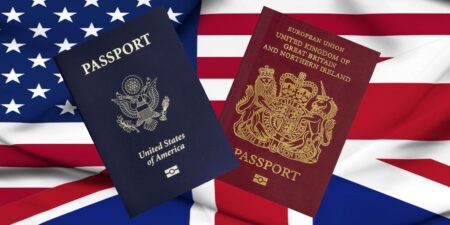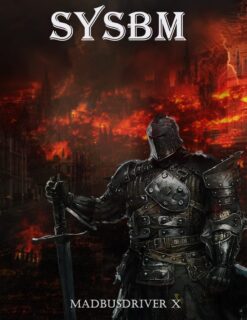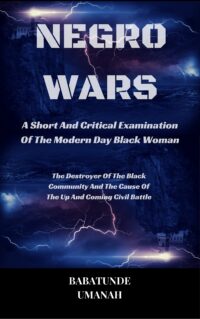 The Deprogramming And Decontamination Process Continues
Women Who Allow Themselves To Be Swooned In By Smooth Talking Merchants Deserve To Be Fleeced
Most High Bless