Evidence:
https://www.tiktok.com/@yethereweare.podcast/
First and foremost, once again it's very rare to come across members of the tatted up, angry and bitter black sisterhood of failure breaking ranks and not falling in line with the code of the black witch's coven.
The black female with the natural hair and tatted up arm is right, so called "educated" black women pass up successful black men on their "level" all the time for the likes of Slim Sauce, Chunky Bruh, Two Snacks, Field Mouse and Cheezy Griilz because they know that well to do brothers won't tolerate any of their garbage.
Additionally, at this point it must be added that Western degrees in 2023 hold little to no value as they once did say 15-20 years ago. Touting your degree in this day and age in most circumstances means nothing, also men don't care about what degrees a woman has or her educational status.
As I've been stating over the years, education and intelligence are NOT one and the same, these black females are always blowing their trumpets from the rooftops every time they obtain a qualification, yet aren't these the same women getting knocked up by the lowest of the low black men on the block? Where is the intelligence, as per usual, nowhere to be found.
Understand the true meaning behind the terminology black women use whenever they talk about "finding a man on their level". It's clearly observable that black women as a collective are hedonistic by nature, this means they centre their lives around pleasure as well as superficial and materialistic things.
Finding a man on their level simply means locating suckers who are foolish enough to roll in, pay off the huge debt that these sirens have accumulated chasing after worthless degrees and having these same men perform slave cash mule services thus enabling those same black women to dig their heels deeper into their lifestyles of pleasure and vanity.
Black women behave as though they're on a unique spiritual journey and awakening, however the trajectory of their form of spirituality is taking them straight into the darkside and hell.
"On my level" means somebody who can help the modern day black female maintain the level of hedonism she's currently indulging in or alternatively "elevate" her even higher up the hedonistic ladder.
"Finding a man on my level" has absolutely nothing to do with black women character building or seeking a man who is going to compliment the woman's life productively and constructively. Nope, on the contrary "finding a man on my level" is all about keeping the lifestyle of decadence, reprobation and debauchery in continuance via that man's money and resources.
If that means taking girls trips, flying out to Jamaica to receive booty massages as well as getting dicked down by Leeroy, Delroy and Dreadhead all at the same time with a plastic carrier bag then so be it as far as the black witch is concerned.
Of course nobody has any smoke for these passport sirens flying over to foreign countries in order to get their backs blown out, additionally very few if any are questioning black women on how getting dicked down by foreign men who generally earn much less than them equates to "finding a man on their level".
At this stage black women should simply keep their mouths shut, they're walking hypocrites on steroids and the hypocrisy is wide open for everyone to see. Why even open your mouth to project when everybody can clearly see that you're actually talking about yourselves?
Black women for the majority part are vanity chasers, if they were serious about finding decent men then they'd stop chasing after and getting knocked up by street loiterers, serial impregnators and instead focus upon the men who are stable, level headed and actually built for long term relationships and fatherhood.
Don't believe these "queans" whenever they open their mouths and talk about trying to find men "on their level", since black women are at the bottom of the dating totem pole anyway, it's only fitting that bottom feeders like Roof Top Trey, Spoony and Sheggy should roll in and perform their due diligence.
Brothers, don't fall for the "I'm looking for a man on my level" mantra, black women have passed up many good, solid, decent men who could've easily provided them with prosperous, fruitful and stable lifestyles, however they don't want those men, they much prefer dealing with the fast lane boys with criminal rap sheets 6 miles long who bring in that dangerous, fast money as well as engage in "hot" living. #SYSBM™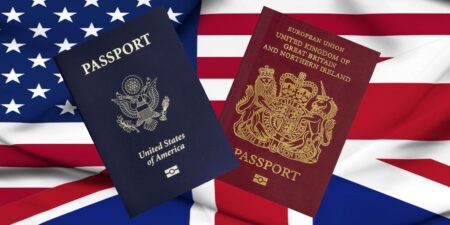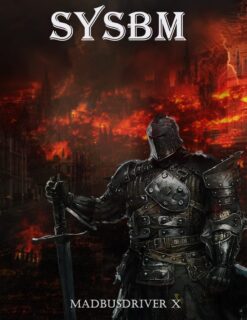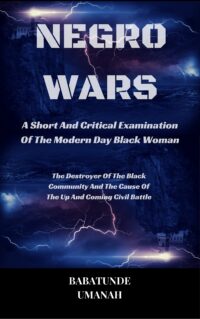 The Deprogramming And Decontamination Process Continues
Talking About "On My Level" While Getting Impregnated By Dregs And Scum Buckets, Smh, What A Joke
Most High Bless