Evidence:
https://www.tiktok.com/@ill_nana/video/7054371223471639854/
https://www.tiktok.com/@ill_nana/
Her Captain Snowy is carrying out basic repairs and construction work around the house, yet NATASHA is behaving as if the dude is building an entire kingdom, do you see how white men can carry out the most simplest tasks but in the eyes of black women the same works are akin to God speaking and creating the world?
The white male worship black women engage in is off the chain, a white guy can fart nearby them and black women will immediately fall down and prostrate themselves as if Christ himself has spoken or performed a miracle, smh.
These are your so called swirlers and divestment squads in action, the ground white men walk on must be worshipped without question, however at the same time these black sirens always seem to have black men in their mouths even though they're supposed to have "divested, swirled and levelled up".
Again, notice the difference between black men and black women, black men who choose to date out simply get on with it, we don't throw our mixed or non black significant others in the faces of black women because dating out isn't a big deal to us, it's like a walk in the park.
However with black women who manage to land themselves a Lord Cooler, they always feel the need to brag and boast about their swirling escapades in their attempts to make black men feel jealous(not that this works with free thinking brothers, only the pro black blue pilled simp squads are offended and butt hurt when they see black women dating out).
"Over here, look at me, look how well I'm doing with my Major Frost", please, we already know that a large portion of white male/black female relationships suffer from physical abuse but because the black witch is so desperate for a white man, she'll let the violence slide, that is until she ends up getting Jason Poped, Chad Wheelered or worse still ends up dead.
Again, notice how whenever one of these swirling black females gets killed by her white lord and saviour, these same divesting and swirling harriets have absolutely nothing to say and will put in the maximum effort to gloss over the negative accounts. By the way, this is what weave wearing Natasha looks like without the spray paint on her face:
https://www.tiktok.com/@ill_nana/video/6928515543364390150/
This chicken head has children by Lord Euro, what she ought to be focused on is looking after them instead of worrying about what other men are saying and doing online as well as taking indirect swipes at black men.
Even when they cross the fence, black women still don't feel complete without getting their daily jabs in on black men, how sad is that? You've got your Colonel Blizzard, just get on with living your life without worrying about what your male counterparts are doing, smh. #SYSBM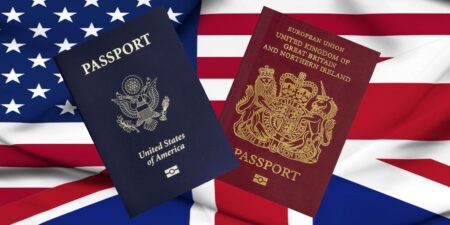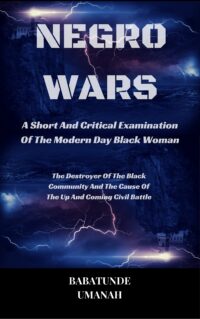 The Deprogramming And Decontamination Process Continues
Black Women Remain Defective Beyond Repair No Matter What Race Of Men They Get With
Most High Bless